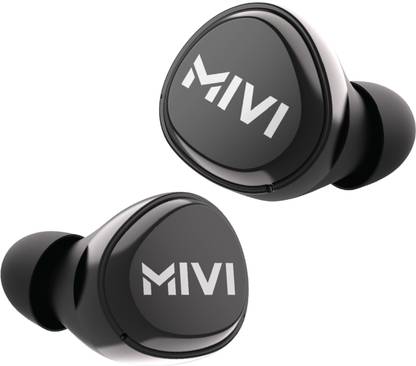 Mivi, which is an Indian Company, has been in the sound market for a long time. After their most recent release of Mivi Duopods M10, they have released its second version Mivi DuoPods M20, and it has had some amazing responses from all the famous reviewers in the market. Now you can get those on Flipkart in their BIG BILLION DAYS offer for rs 949/- (Original Price rs 3000/-). You can pre-book it now. Benefits of pre-book you will not suffer from out of stock problem during the sale.
Mivi M20 features with Pros and Cons:-
Mivi Duopods are completely wireless as well as they have a very good fit. You can easily wear them while doing your exercise without fear of them falling off from your ears.
With a good fit, they also have excellent sound quality, i.e., they are bass-heavy, which makes the beats sound nice and lets you listen to the music's details.
A touching feature is also a standout for these Duopods as now you can control your music as well as your calls just with a touch. Tapping your duopod will allow you to receive calls and even pause or play the music.
The most exciting feature is that Duopods have 20 hours of playtime. This means that after you fully charge your earphones, you can enjoy your music through them for up to 20 hours.
The percentage of charge remaining in the case can be seen with the help of 4 LED indicators on the case itself. 
MIVI Duopods M20 comes with an IPX4 rating, which means that these earphones can easily sustain sweat as well as splashes of water from any direction. 
When you are going to be listening for a long time, it is essential to have a comfortable fit in-ear. These duopods give you the same comfort. They are designed with soft, silicone buds to fit perfectly in your ear.
They come in with a mic, so it's clear to talk to someone when you are on a call.
Comparing to other variants, Mivi Duopods has amazing connectivity as they have a V5.0 version of Bluetooth for connectivity.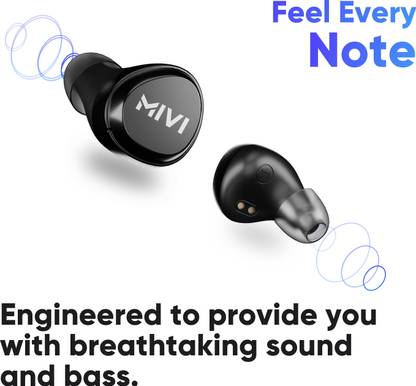 As every Bluetooth device has a range, Mivi Duopods also have a range of 10m. This range is very good, considering that most of the usage of this device will be done via a mobile phone.
A feature which is not common in other device is available here which is that these duopods support voice assistant. This voice assistant can be used for Android that is Google Voice as well as Apple which has SIRI as their voice assistant.
The product is made with extremely high quality of engineering as they are tested heavily before launching them to the market.
The DuoPods come in with a 1-year Mivi warranty which you can claim if there are any technical faults in your device by calling to the customer care.